De Montfort University (DMU) is one public research university in Leicester, England. Its beginnings may be dated back to the establishment of the Leicester School of Art in 1870, and it has since grown into a lively and diverse institution.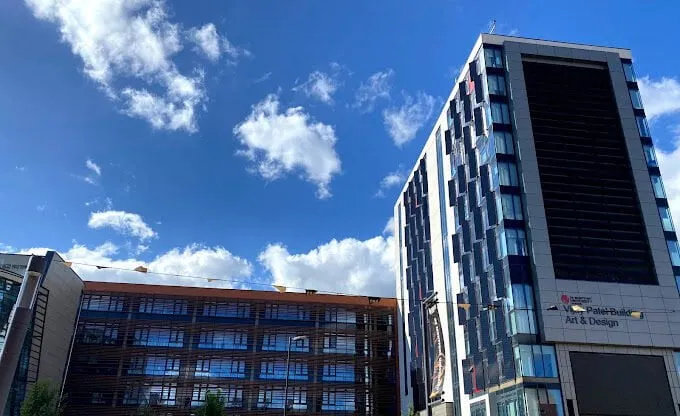 De Montfort University provides various undergraduate and postgraduate programmes in the arts, humanities, sciences, business, law, health, engineering, and other fields. The university is well-known for its unique educational style and emphasis on experiential learning. It prioritizes chances for students to leverage their knowledge in real-world situations via placements, internships, and industrial partnerships.
It places a high value on employability, and its programmes are intended to provide students with the skills and information needed for successful professions. It has also developed strong relationships with industry partners, promoting linkages and chances for students to interact with experts in their chosen industries. It has been recognised for its education, research, and student support services. The university continues to grow and adapt to suit the requirements of its students and society's evolving expectations, ensuring that it stays at the top of learning and creativity.
One-stop solution for students to fulfill their dream
We provide Overseas Education, IELTS Training, University programs, NEET Couching, ACCA-UK, Migrate Consultant and more
Fill in the form to get in touch with our counsellor's
Contact Us For Information About New Student Admissions