Studying for an MBA in Dubai is a rewarding experience, especially when you consider the diverse MBA career opportunities made possible by the city's thriving financial sector. To discover about all the important information you need to be aware of when applying for an MBA in Dubai, keep reading this blog.
Why Study in Dubai?
The numerous developments and innovations that Dubai has arrived to offer to its corporate and educational sectors are a significant advantage of taking an MBA there. The city has been friendly, especially to international students, to make it simple for them to fit in.
Additionally, as the largest city in the United Arab Emirates, it provides countless and extremely rewarding chances for career advancement across a wide range of industries. Indian students find it very simple to integrate here because a sizeable section of the community is made up of people from the Indian diaspora.
Requirements to enroll for MBA in Dubai
The requirements for admission to a standard MBA program in Dubai include holding a bachelor's degree and having some years of work experience in a related field of study. The amount of experience needed varies depending on the program type, such as a Full-Time MBA, Executive MBA, or Global MBA, among others.
As an illustration, the Dubai-London Executive MBA at London Business School requires an average of 12 years of experience for admission, whereas the MBA program at the American University of Dubai just requires two years of work experience and the MBA program at the University of Wollongong in Dubai is intended for freshmen.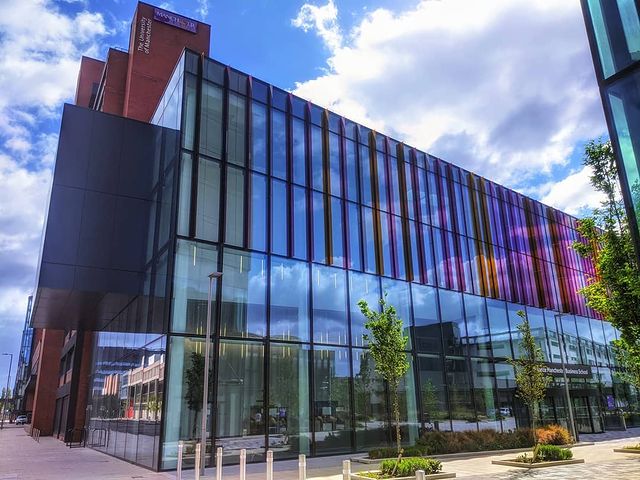 Students are recommended to carefully review the MBA Admission Process of particular universities in detail.
The Application Procedure
MBA programs in Dubai not only provide highly ranked management programs, but also internationally experienced teachers and best-in-class infrastructure. MBA programs are available to students in a variety of specializations. The table below includes some of the institutes you should look into.
The application process for an MBA in Dubai is comparable to those of other top-tier management institutions in the United States, United Kingdom, or Australia. GRE/GMAT/EA and IELTS/TOEFL scores are typically required for applicants to management programs in Dubai.
Furthermore, prominent schools such as the London Business School may require application essays that explain why you want to pursue an MBA at LBS. Prospective applicants should be aware that the admissions criteria are relatively flexible, and the listed prerequisites, such as senior-level experience, can be waived or relaxed depending on the candidature.
MBA Programs Universities Available in Dubai
Name of University
Program
Hult International Business School
-Middle East Campus
One Year MBA
Global Executive MBA
London Business School
-Dubai/London
Dubai-London Executive MBA
The University of Manchester
-Middle East Centre
Part-Time Global MBA
American University in Dubai
MBA (Full Time)
Executive MBA
University of Wollongong in Dubai
MBA (Part-Time)
MBA in International Business
(Part-Time)
MBA in Marketing (Part-Time)
MBA in Human Resources Management(Part-Time)
MBA in Financial Management
(Part-Time)
Middlesex University Dubai
MBA (Full Time)
MBA (Part-Time)
University of Dubai
MBA (Full Time)
MBA in Finance & Accounting (Full Time)
MBA in International Business & Marketing (Full Time)
MBA in Leadership & HR Management (Full Time)
MBA in Operations & Logistics Management
(Full Time)
Cass Business School
-Dubai Centre
Executive MBA
Also Read: Fashion Design Courses in Dubai
Contact Us
Feel free to get in touch with our team for more information. You can contact us by calling our number +91 73065 85290 or mail us at info@stanfordstudyabroad.in